Apple: "YES" to Led flashlight Application for iPhone 4!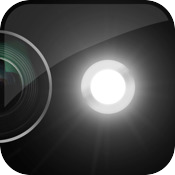 After the instantaneous release of iPhone 4, Michael D'Ulisse of MoreBlueSky flashed up the idea to make use of the iPhone 4's camera flash into a flashlight. He wasn't the only one who thought of this incredible idea because there were also suggestions that were submitted to the App Store of Apple. But then, despite the early submission of this app the day after the iPhone's release, it wasn't approved abruptly.
D'Ulisse called Apple about the delay and was informed by the company that these apps would just be rejected as to be an "inappropriate use of hardware".
The App deeveloper directed the concern to Apple's Phil Schiller who promised to make the proposed app to the App Review Center of Apple and reconsider the proposal.
D'Ulisse's assertion maybe persuasive enough because after the massive consideration, Apple approved MoreBluSky's Flashlight for iPhone 4 app as well as the other iPhone 4 flashlight apps in their approval files. Just then, each app includes a disclaimer that the continuous use of the iPhone 4's LED may easily decrease the battery life of the device.
But more or less it is more appropriate because you can just turn on the light and presto, space saving. You need not to worry on looking for things and bringing flashlights in times of emergency.
View Article Source »