According to a survey, the demand for Apple's iPhone 4s is still high, six month after its release
A recent survey conducted by ChangeWave shows that Apple's latest handset, the iPhone 4s is still very much in demand, six months after it was launched.
The firm conducted the survey to over 4,413 consumers and 56% said that they intend to buy an iPhone 4s in the future. The demand for the latest iPhone is up by 2% compared to last December's survey, amidst the growing competition and rumors of the upcoming release of the iPhone 5.
View Article Source »
Samsung's sales injunction against Apple's iPhone 4s denied for the nth time.
The ongoing patent war between Samsung and Apple is still ongoing. This time, Apple seems to be winning. Samsung's move to stop the iPhone 4s' release in the Italian market has been denied by the country's court. This just comes a month after France has similarly rejected their appeal to block the sales of newest iPhone model in their country.
So far, Apple has won in Australia and had the Samsung Galaxy Tab temporarily banned in the Oz market last year, although the Galaxy tab is now available in the market, following the High Court of Australia's  decision to reject their earlier plea. This can be compared to Samsung's denied appeals in France and Italy. Samsung's recent loss in the Italian court is hardly a surprise.
View Article Source »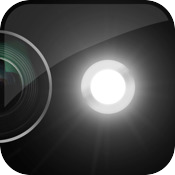 After a series of rejections, finally Apple approved the iPhone 4's LED flash into a FLASHLIGHT!
Read the rest of the article »